BBC to visit up to 10,000 students a day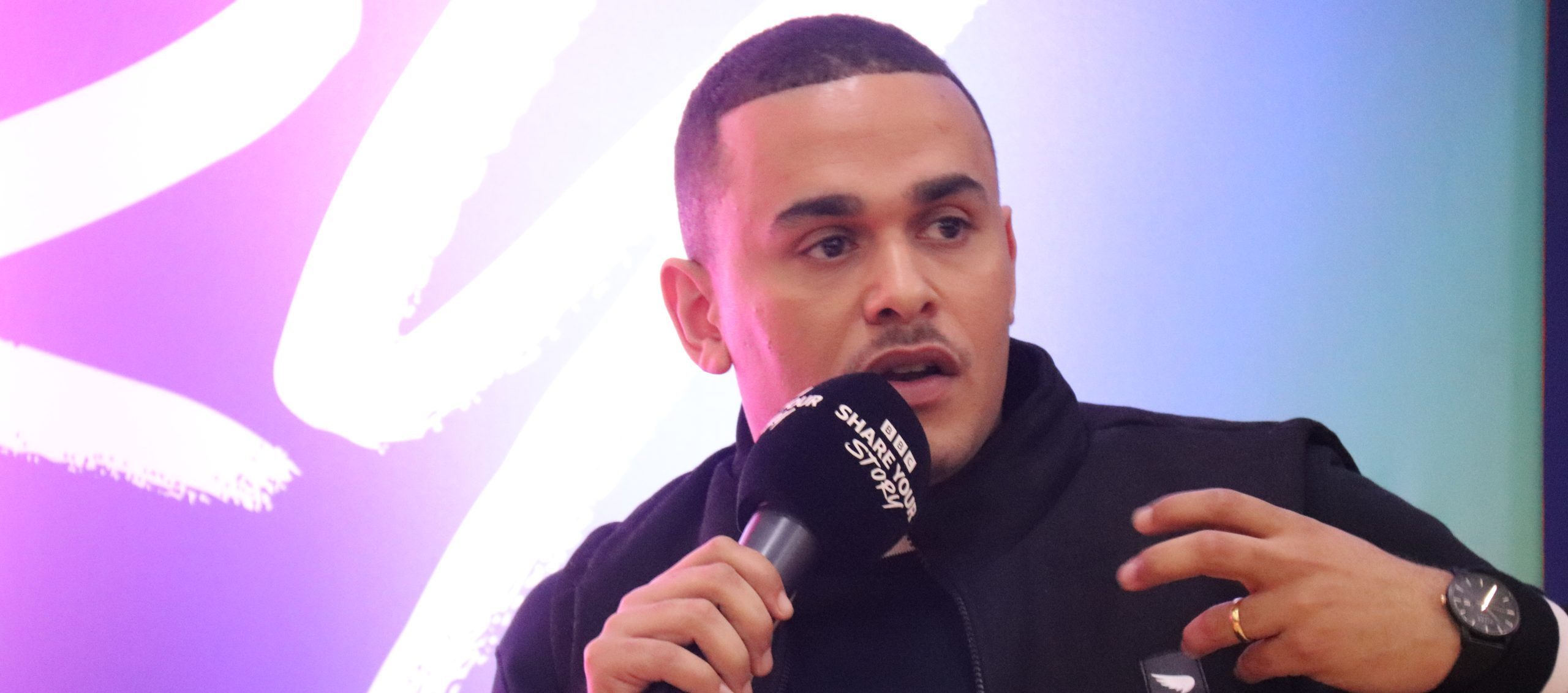 Today, the BBC's landmark centenary education project, BBC 100 Share Your Story, has resumed in schools across the UK.
More than 2000 face-to-face storytelling and careers sessions will be delivered in over 700 school visits in the next 15 weeks.
The tour will reach up to 10,000 students each day and over 400,000 teenagers by the end of the BBC's centenary year.
James Stirling, BBC 100 Executive Editor, said: "It's encouraging to see young people feeling positive about their futures after a challenging few years.
"However, nearly three-quarters say they want more support and advice to help them with their next steps.
"The BBC 100 Share Your Story school tour will help provide young people with the practical support they're asking for, as well as inspiring a generation of storytellers during the BBC's centenary year."
The return of the project comes as a new survey for BBC Children's & Education has been released.
The survey suggests that more than 7 out of 10 12-18 year olds would like more help on deciding the next steps towards their future careers.
60% of those surveyed felt positive and 65% confident about their futures.
However, 42% believed the careers support they received from their school or college had reduced since the coronavirus pandemic.
A further 38% said they missed out on work experience placements due to the pandemic.
A total of 35 BBC presenters, 150 BBC staff storytellers, 300 career panellists and 100 BBC stars will take part in the Share Your Story sessions.
Some of the famous faces visiting their former secondary schools or schools in their local area include:
Sam Quek in Liverpool
Celeste in Brighton
Dean McCullough in Belfast
Edith Bowman in Fife
Graham Norton in London
Marli Siu in Moray
Owain Wyn Evans in Carmarthenshire
Rakie Ayola in Cardiff
Roman Kemp in Camden
Ugo Monye in Islington
Sam Quek will be visiting a school in Liverpool on 23 September.
The tour, produced by BBC Children's & Education, commenced earlier this year and received positive feedback from both students and teachers.
Teachers are offered training to deliver storytelling workshops to students from BBC literacy and educational charity partners the National Literacy Trust and Voice 21 ahead of the visits.
Into Film, supported by the BFI using National Lottery funding, is also providing training to help students take their story from the page to the screen.
BFI Film Academy Alumni will participate in the sessions.
Edith Bowman, who will be visiting her former school in Fife on 16 September, said: "I'm so excited to be heading back to my old school for BBC 100 Share Your Story.
"I feel really fortunate to have a job that I absolutely love and I don't think I'd have believed that all these incredible opportunities would come my way when I was at school.
"It really is so important that young people see that any career is possible for them, no matter where they're from."
The BBC is bringing Share Your Story to four key international bureaux: India, Nigeria, Kenya and the USA.
Global BBC ambassadors will visit a total of 21 schools in nine languages – Swahili, Hausa, Igbo, Yoruba, Marathi, Telugu, Hindi, Gujarati and English.
They will share their inspirational stories and hear stories from the students themselves.