Crafty way to reduce, reuse and recycle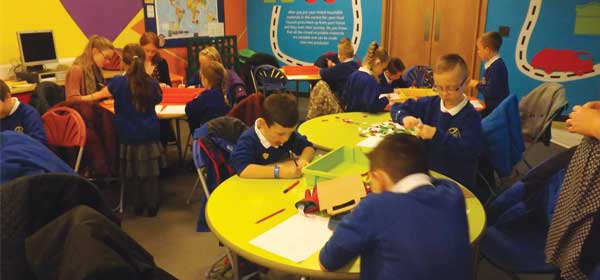 In the run up to Christmas, the Recycling Discovery Centre had help from Santa's little helpers to decorate the Centre.
Children from Longmoor Community Primary School got crafty by re-using materials that would usually be thrown away to make recycled Christmas decorations.
During the workshops, pupils had a chance to go on a tour of the materials recovery facility where they saw what happens to recycling after it has been collected from homes.
Education officer at Veolia, Kirsty Martin, said: "Christmas is a busy time of year, when recycling might not be a top priority. The Christmas workshops are a great way to get children thinking about what they can recycle and how they can reuse everyday items at home."