Crosby school achieve success with classical Greek tragedy production
Students at a Crosby school have achieved a spectacular success with its new production of a 2,500-year-old Greek tragedy.
More than 30 talented young actors and musicians from St Mary's College took part in the classic play Oedipus by Sophocles in the studio at Southport's Atkinson arts centre on Lord Street.
Two St Mary's students from the town played the starring roles in the production – 16-year-old Niall Martindale in the title role and Evie Clark, aged 15, as Jocasta.
The play, written in the 5th century BC, tells the story of Corinthian Prince Oedipus who fulfils a horrifying prophesy by unwittingly killing his father and marrying his mother on his way to becoming King of Thebes.
Despite its age, the play is still highly regarded and unfolds as a compelling mix of murder mystery, political thriller and psychological whodunnit.
Sophocles succeeds in speaking to a modern audience by emphasising the irony of a man determined to track down, expose and punish an assassin, who turns out to be himself.
This irony, and the complexity of the play's themes, were successfully brought to life by the St Mary's company which included in other key roles James Domville (Creon), Oliver Sugden (Tiresias) and Eleanor Fyfe and Eleanor Arthur (Antigone and Ismene).
The production also featured a classical Greek chorus of ten pupils and atmospheric incidental music chosen and arranged by a five-piece on-stage band, led by Juliette Duncan.
Other well-received aspects of the play included two dance interludes by Lola Thomason and Annie Grealis, both who choreographed their own performances.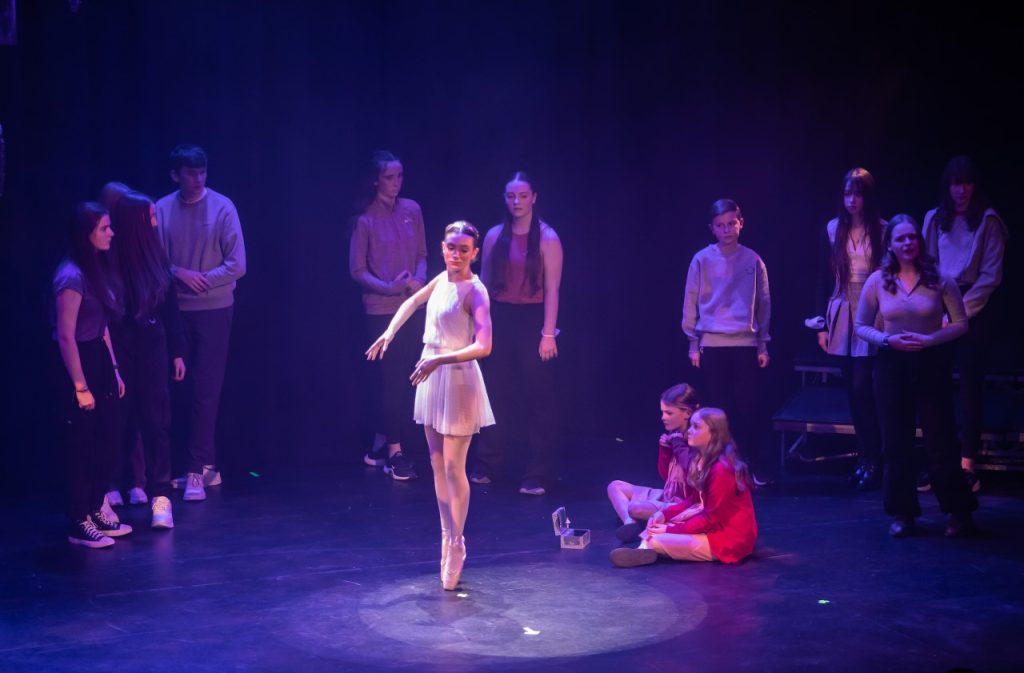 The production also featured an ode spoken in Ancient Greek by Edward Newton, with a translation by Verity Clark.
St Mary's has an impressive track record of presenting classical plays. Previous successes have included The Trojan Women and Medea by Euripides and Antigone and Ajax by Sophocles.
St Mary's head of classics and Latin, Mrs Nancy Moore, commented: "This was a first-class production of a challenging play. The acting talent on display on stage was outstanding, and the students' hard work and dedication was apparent for all to see.
"The whole company succeeded in conveying the power of this classical Greek tragedy, while at the same time making the 2,500-year-old play fresh and relevant to a modern audience."
Mrs Moore added: "I am incredibly lucky to work with students like this – to have pupils who embrace the theatre and have the sophistication and skill to take on these beautiful ancient works is the greatest gift."