Golden visit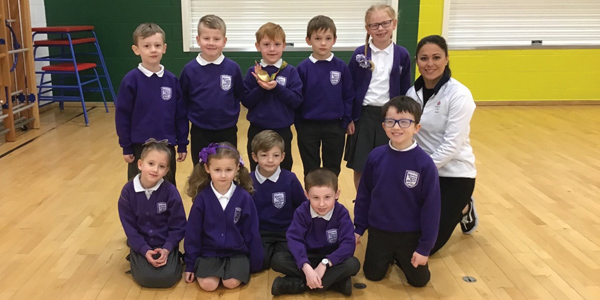 Great Britain and England Olympic hockey gold medalist Sam Quek made an inspirational visit to Northwood Primary School in Kirkby.
During the morning of the visit, the Wirral born defender enjoyed taking part in three assemblies with some of the older and special children.
The trio of events was followed up by an exclusive question and answer session with selected pupils, during which the youngsters heard Sam speak of how she followed her dreams to reach the top, and her wish to inspire the next Olympic generation.
Quek, who won Olympic gold at Rio de Janeiro and has also appeared on 'I m a Celebrity' allowed the youngsters to handle her honours as Gareth Coates one of the parents at school said on Twitter: "So, I collect my daughter (Lillian) from @NorthwoodCPS this afternoon and she tells me that Olympic Gold medals are really heavy. How does she know? She met @SamanthaQuek and got to hold hers.
That's very cool and I'd like to thank Sam and the school for creating a memory for her. #jealous." The much enjoyed event was organised by Paul Stanton who is the chair of governors at the school.