Hannah Cockroft inspires students at St John Bosco
Seven-time Paralympic champion, Hannah Cockroft MBE, recently visited an art college in Liverpool to give students a speech. 
This was part of an event by St John Bosco Art College that brought its whole school community together for the first time in a while. 
The 'Award Afternoon' took place at Liverpool Metropolitan Cathedral to celebrate the successes and achievements of St John Bosco students from the past year.
Hannah Cockroft MBE was invited as a guest speaker.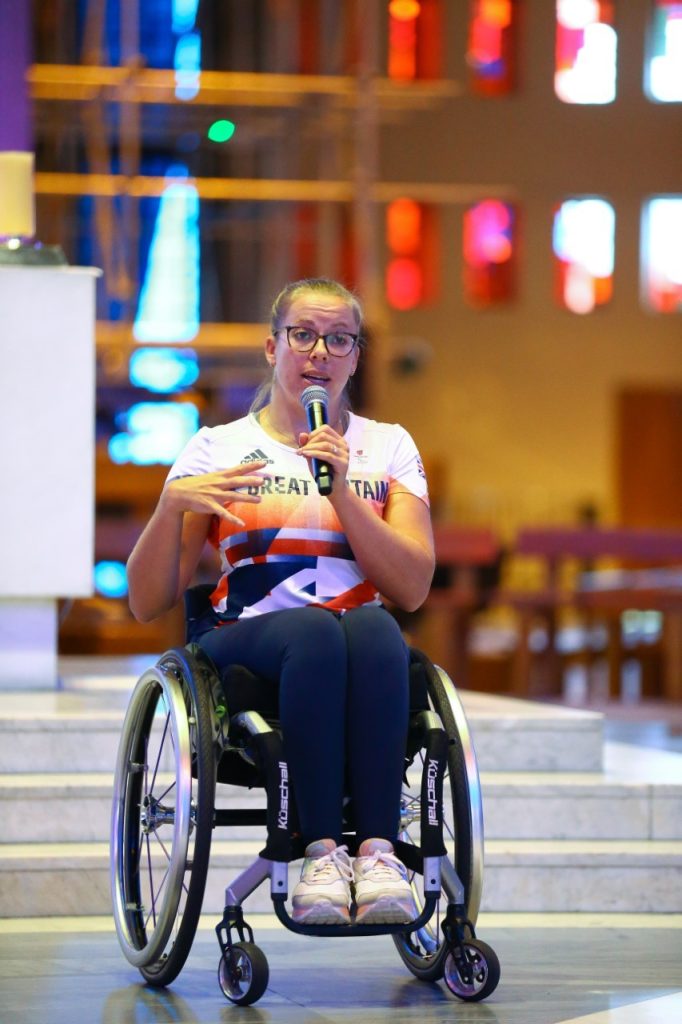 She was born in Halifax, UK, and suffered two heart attacks within the first 24 hours of her life. The cardiac arrests left her with multiple areas of brain damage and a collapsed lung. 
Yet Hannah was very determined. She was first introduced to para-sport aged 12. Since then, she has gained many successes, and has 12 World Championships to her name. 
Hannah inspired St John Bosco students at the event with her history, her first experiences with sport and the challenges she has overcome.
More entertainment took place throughout the Awards Afternoon. 
There were performances from the school choir and band, and year 7 students performed a dance.
Staff said the whole event was a wonderful celebration of students' talent.
To find out more about St John Bosco Arts College, take a look here: https://www.stjohnboscoartscollege.com/