Merseyside company takes sport of quidditch nationwide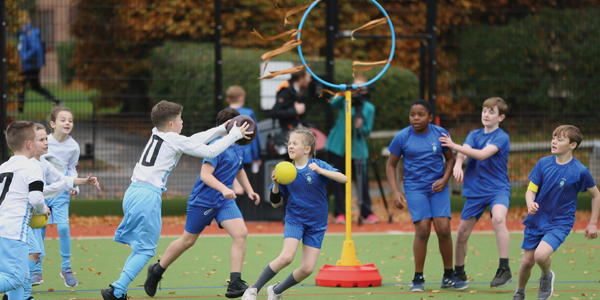 Enrich Education, The Quidditch Premier League and QuidditchUK are pleased to announce the creation of the Youth Quidditch Group, a formalised partnership that will see the three organisations further commit to developing youth quidditch in the UK and beyond.
Key areas of focus for the newly formed Youth Quidditch Group will be the delivery of school quidditch sessions across the country, a coaching qualification programme for school staff and providing access to quality standardised equipment for schools and youth clubs.
Matt Vaudrey, Director of Enrich Education, said: "The last twelve months have clearly shown a huge appetite for quidditch, from schools and young people. Quidditch is perfect for enhancing a school's sports premium offer and engaging all pupils in physical activity.
"We are delighted to have entered into a new, long-term agreement with QuidditchUK and the Quidditch Premier League.
"Some of the plans we have for the growth of the sport at a youth level are really exciting and will ensure that quidditch continues to contribute to sustainable improvements to the physical education, physical activity and sport on offer in schools.'
In the 2018 calendar year, a total of 58 schools and over 8400 young people participated in introductory quidditch events, in the North West of England. This number is set to top 100 schools and 20,000 young people in 2019 and events will be taking place all over the country. Feedback from all the schools experiencing these events has been incredible.
Dawn Cox, headteacher of The Hill Primary School, in Reading, said: "Can I commend your coaches on their delivery of the quidditch induction. The sessions I observed were fast paced, with consistently high expectations – the pupils had to develop listening skills, agility, spacial awareness, accuracy of aim and team work in an intense and exciting 30 minutes!
"The staff here can't wait to acquire the quidditch equipment and follow up with extending their understanding of the new game".