NAHT to co-host the 'Inspiring Leadership Conference' for ninth year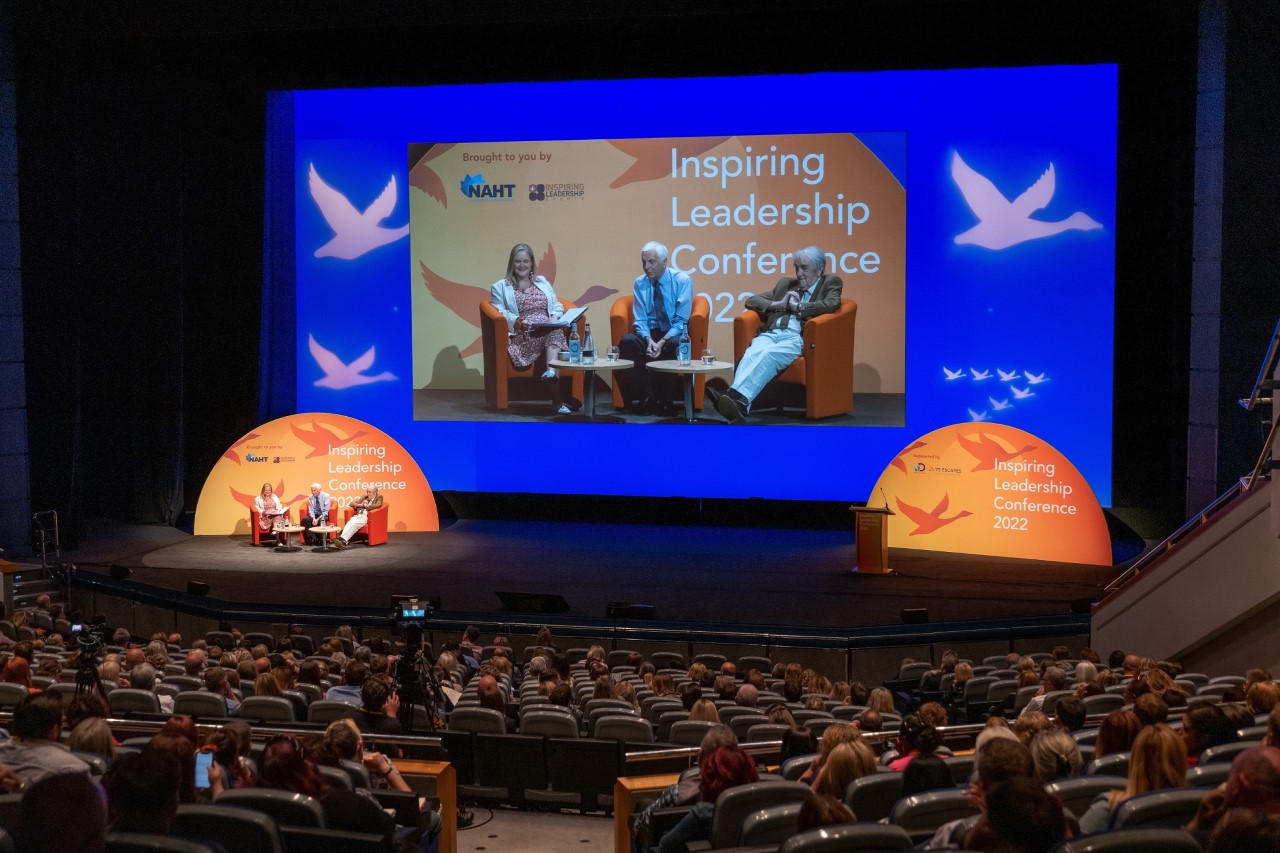 The National Association of Head Teachers (NAHT) has confirmed it is to co-host the Inspiring Leadership Conference in Birmingham on 8 and 9 June.
The conference will be held at The International Convention Centre (ICC). It is the NAHT's ninth consecutive year co-hosting the event.
Around 1,000 senior leaders from schools in the UK and overseas will attend. The conference attracts high profile speakers from the fields of education, business, sport, humanities and the arts.
This year's speaker programme will include Fatima Bhutto, Kelly Beaver (CEO of Ipsos) and Bruce Daisley, former vice president of Twitter / YouTube.
Each keynote speaker is selected not just for the inspiring lessons of leadership that they bring to the conference but also for the new ideas, different ways of thinking and moments of refection that they share with the audience.
Paul Whiteman, general secretary of NAHT, said: "At this event every year I am overwhelmed by the sense of restless optimism that exists amongst the many leaders gathered here.
"Despite the many challenges faced by schools and young people today, it's all too easy to sometimes forget that school leadership is still the most wonderful job in the world. I expect this conference to reaffirm that belief.
"The time that school leaders have given themselves in order to attend this conference and to re-charge their professional batteries is not just a 'nice to have' and is certainly not a luxury. It's essential.
"That is why NAHT continues to support the Inspiring Leadership conference every year. It is two days of excellent CPD, in the company of your peers, stepping back from the day-to-day, reflecting on your own practice. And this year there's a particular emphasis on wellbeing."
Delegates will also get the opportunity to network with fellow attendees and to talk with a range of organisations which support the education sector in a dedicated exhibitor area.
For more information about the Inspiring Leadership Conference and to register your place, click here.