Unilever Sponsor new All About STEM Competition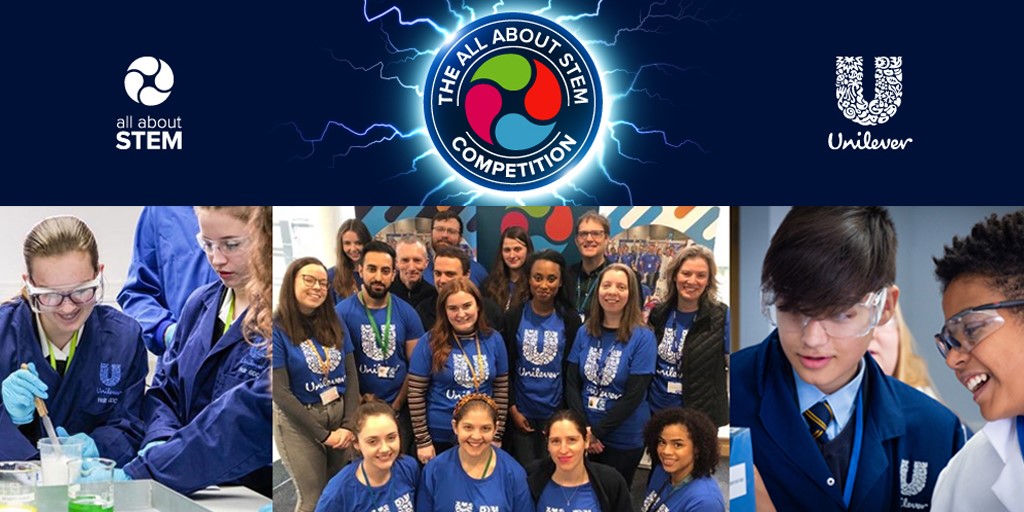 Consumer goods giant Unilever has partnered once again with educational support organisation All About STEM to promote Science, Technology, Engineering and Maths (STEM) to children and young people.

The All About STEM Competition, sponsored by Unilever, aims to open up the world of STEM to young people across the North West by inviting them to 'develop a new product, item, idea or approach which solves a problem facing our world or the people in it.'

Michelle Dow, managing director at All About STEM said, "The All About STEM Competition is the perfect way to celebrate and acknowledge our amazing young people's abilities and showcase their innovative solutions to real-world problems.

"We really wanted an inclusive competition in the North West whether entrants were at school, home or part of a community group so we welcome entries from teams or individuals.


"It is a pleasure to partner with Unilever to offer this competition across our region. They have supported our work for many years and have helped us reach thousands of young people.

"The Unilever team at Port Sunlight share and prioritise our core values and collaborate with us to engage our schools in enriching & interactive STEM activities, giving us the opportunity to make a massive difference to our young people's aspirations locally.
"Both of our teams can't wait to see all of the problem-solving projects!"

Nathan Walker, Global Hair Care R&D manager at Unilever said: "Unilever's passion to support STEM learning has grown each year, and The All About STEM Competition is a great fit alongside our Bright Future Programme.
"Our aim is to inspire all young people about STEM and STEM careers, igniting their enthusiasm through showcasing the science behind the everyday.
"We are really pleased to partner with All About STEM on this inclusive competition, and look forward to being inspired by entries from students across the North West."

The All About STEM Competition is open to learners aged 9-16 across the North West. The competition website hosts a wealth of resources and ideas and school support is available.

Enter the All About STEM Competition: https://www.allaboutstem.co.uk/the-all-about-stem-competition/