Ace move for Lucy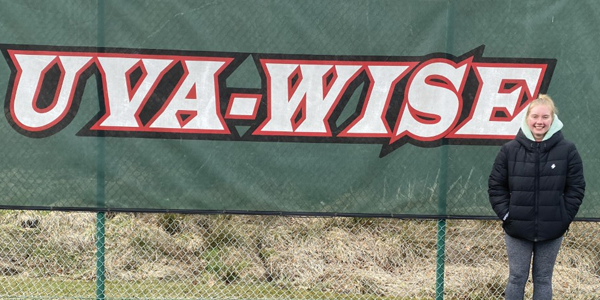 Carmel College Upper Sixth student, Lucy Cunliffe, has received a tennis scholarship at the University of Virginia's College at Wise (UVA Wise) and will be majoring in exercise science, which is a four-year course, due to start this summer.
Lucy recently had the opportunity to experience college life as she stayed on campus at UVA Wise and spent a few nights off campus with some of the girls from the tennis team.
Lucy has completed the first stage of orientation to university and will move there in August. Since she was a child Lucy's dream has always been to play tennis at university in America.
Lucy said: "Being able to play the sport I love every day whilst getting a degree was exactly what I wanted – so I made that my goal and I have been striving for it since as long as I can remember, so I am really proud of myself for being able to achieve it!"

At the age of four is when Lucy found her love for tennis and her passion for the sport has continued. She currently plays for Lancashire.
Lucy is studying, PE, maths and biology at Carmel College and is part of the TASS programme. This is a programme that provides high performing athletes with 1-1 mentor meetings, guidance, advice and encouragement. The programme also includes workshops with sports professionals and other elite performers.
Lucy said: "The staff at Carmel have been really supportive with helping me get time off for tournaments, training, my visit to the university and even for my SAT entrance exam for the USA.
"Firstly, I would like to try and take my tennis career to as far as it can go. I would love to try and get onto the professional circuit someday. After tennis, I would either like to do sport and exercise research or become a teacher, teaching either PE or maths."