Bickerstaffe take over Educate HQ!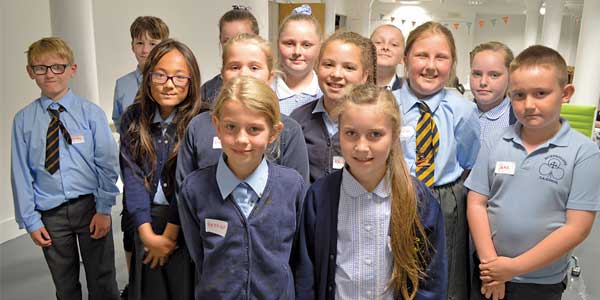 Today, Year 5 pupils from Bickerstaffe C.E. Primary School in Lancashire, joined the team at Educate Magazine and The Foundry Agency to take part in a creative workshop. From learning about journalism, PR, design and photography, the pupils loved visiting and gaining some great work experience.
We asked Jake and Bailey to write a blog about their experience. Enjoy!
Today we went to…
Move Publishing; the newspaper and magazine makers. They make the Knowsley Challenge, Educate and Your Move. They are very talented because they make our school magazine, The Juicy Word.
We went because…
Our friend Kim works at this place and she helps us make The Juicy Word and we went to visit Kim in her work like we do every year.
What happened during the workshop?
We checked out all the publishing people and what their special jobs are. We debated about 'Should kids under 11 be allowed technology?' we had a break and played snooker/pool after the debate and everyone did a good shot! The day isn't over though!
What was the best part of the day?
Jake and I think playing snooker with all of our friends. We really enjoyed it and a very big thanks to Move Publishing for inviting the class and again a big thank you from the whole class!
Authors: Jake and Bailey, From Bickerstaffe C.E. School