Book vending machine inspires pupils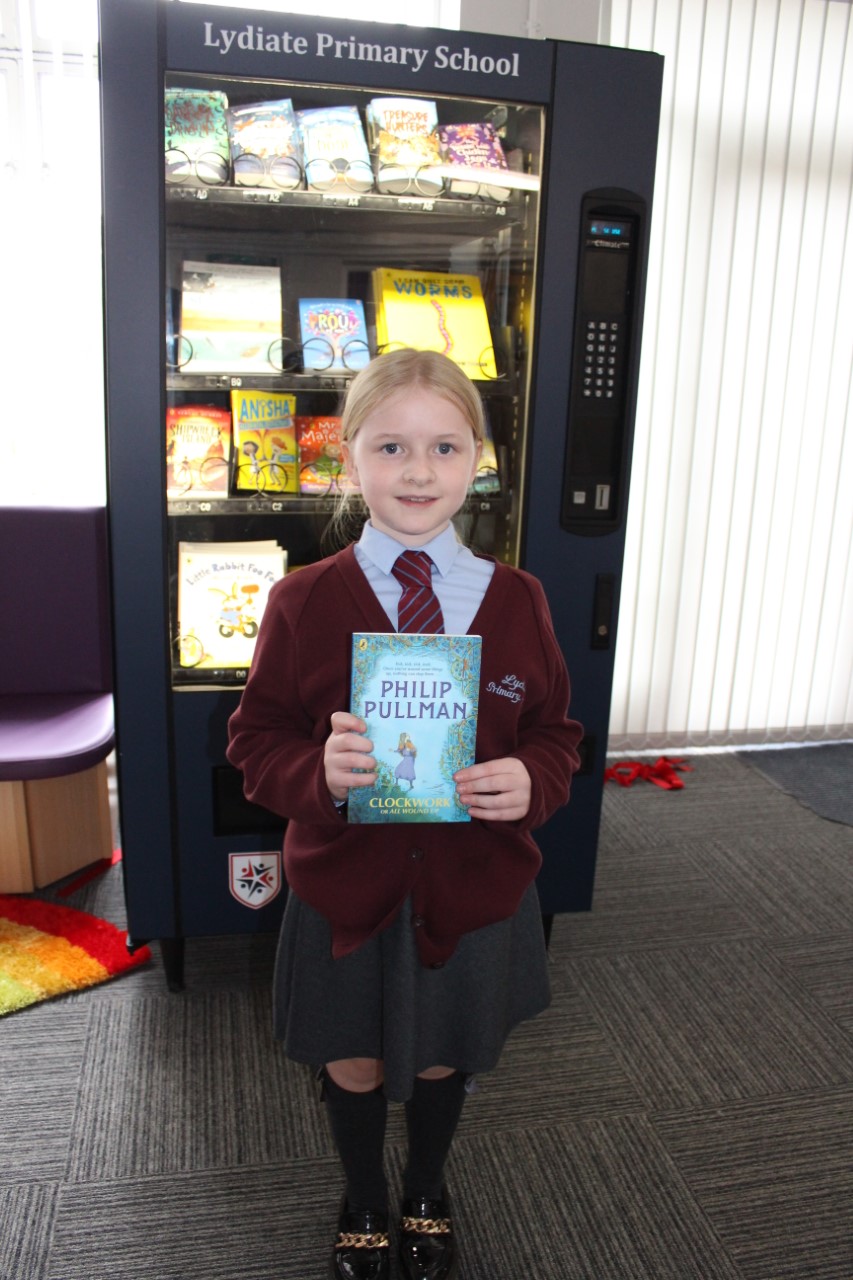 This week, children at Lydiate Primary School in Liverpool celebrated after being presented with a 'book vending machine' by Deyes High. 
The new initiative was the result of a reading project between the two schools last term.
Lianne Greenall, executive director for school improvement, collaborated with the staff on ways to engage the children in reading for pleasure.
This was an idea the staff really felt would have an impact on the children.
With the support of Lydiate Learning Trust, they made it happen.
Lianne said: "We're delighted to support Lydiate Primary School.
"It is wonderful to see the awe and wonder on the children's faces as they peer into the machine.
"I hope they are inspired to read more and enjoy the wide variety of books that we have provided."
The school will use the golden tokens as part of their reward system.
The children will be able to select a book as a prize.
Staff and students from Lydiate Primary School were excited as the vending machine was unveiled during the special assembly with Lianne Greenall.
One Year 5 student said: "Thank you so much for donating the machine to us, we really appreciate it.
"All of the books look great and will help us grow our imaginations and gather new ideas."
Eloise, a pupil in Year 5, was the lucky winner of the first golden token.
The token Eloise received was for her 'Extreme Reading Challenge' entry.
She said: "The vending machine is amazing!
"I've chosen Clockwork by Philip Pulman because it looks like an interesting story, and I'll write about it in our Book Review Scrapbook."
Karen Allen, assistant headteacher at Lydiate Primary School, said: "Reading is an important life skill and we encourage children to love books throughout school.
"By reading stories, children build vocabulary and language skills and can learn ideas and experiences which will spark their imagination and help them learn about the world.
"We are so grateful to Lydiate Learning Trust and Deyes High School for their generous donation of the vending machine and books which will enable our vision of reading for pleasure to reach beyond school and into our wider community."