School on trial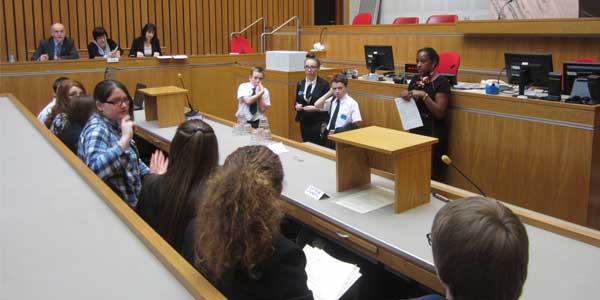 Litherland High School competed in the heats of the Magistrates' Courts Mock Trial Competition at Mold Magistrates Courts.
Students from each school took on the roles of lawyers, witnesses, defendants, magistrates, court ushers and legal advisers, prosecuting and defending a fictitious case. Each school's performance was judged by three independent observers all of whom had a legal background.
After hours of preparation, Litherland High School students gave a fantastic performance. Part of their rehearsal process included staff playing the parts of the accused, even co-principal, Maria Sharratt, got a grilling!
During the competition, Litherland High School took on Flint High School and Ridgeway High School winning both cases, and were declared runners up overall.