September start for ASFA's new head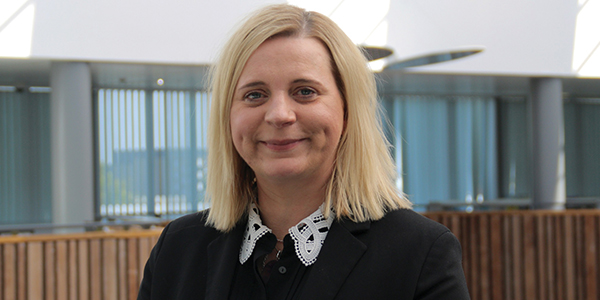 The Academy of St Francis of Assisi (ASFA), which is part of All Saints Multi Academy Trust, has appointed Jo Leech as the new headteacher.
Jo Leech, who is currently deputy headteacher at Cardinal Heenan Catholic High School, will take on the position full-time in September 2022.
Originally from Hampshire, Jo began her career at Cardinal Heenan as a history teacher. After 25 years at the West Derby school, she feels it is time for a new challenge.
Jo said: "I am passionate about the young people of Liverpool, and I am excited to begin a new chapter at The Academy of St Francis of Assisi. The school has this wonderfully vibrant community which I cannot wait to be part of.
"With my 25 years of experience, I know that I will be able to support and strengthen the school's vision and ensure success for all. Our children only get one chance at education and as educators, we are responsible for their future and so, I want to ensure that we meet all of their needs at this important stage of their lives."
Jo is also looking forward to joining the All Saints Multi Academy Trust. She added: "Working as part of a Trust is something that I am particularly thrilled about as I believe it will bring togetherness and we can share best practice across the schools."
Heather Duggan, CEO of All Saints Multi Academy Trust, said: "Jo's knowledge and understanding is what sets her apart. We knew she would be the right fit for the academy, and we look forward to officially welcoming her into the Trust and at ASFA in September."