The big dig in Knowsley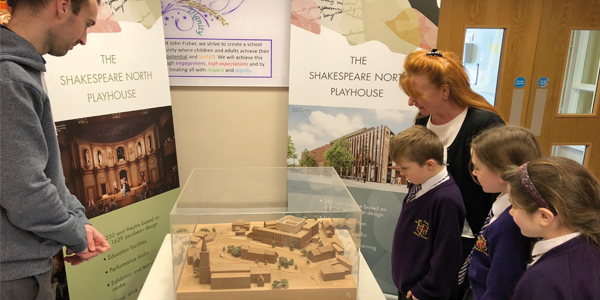 Year 3 pupils from St John Fisher Primary School, Knowsley were offered the opportunity to visit the site where the new Shakespeare North venue will be built in Knowsley.
The Playhouse in Prescot where, over four hundred years ago, was the only purpose-built playhouse outside London where Elizabethan drama could be enjoyed by the people of the region, will be rebuilt.
The children spoke to the archeologists and investigated some of the artefacts that had been found so far.
They had a great time and were complimented on their positive attitude and told they were a credit to the school.
The school also displayed a model of the newly proposed Shakespeare North Building in the school hall.