Victorious Rainford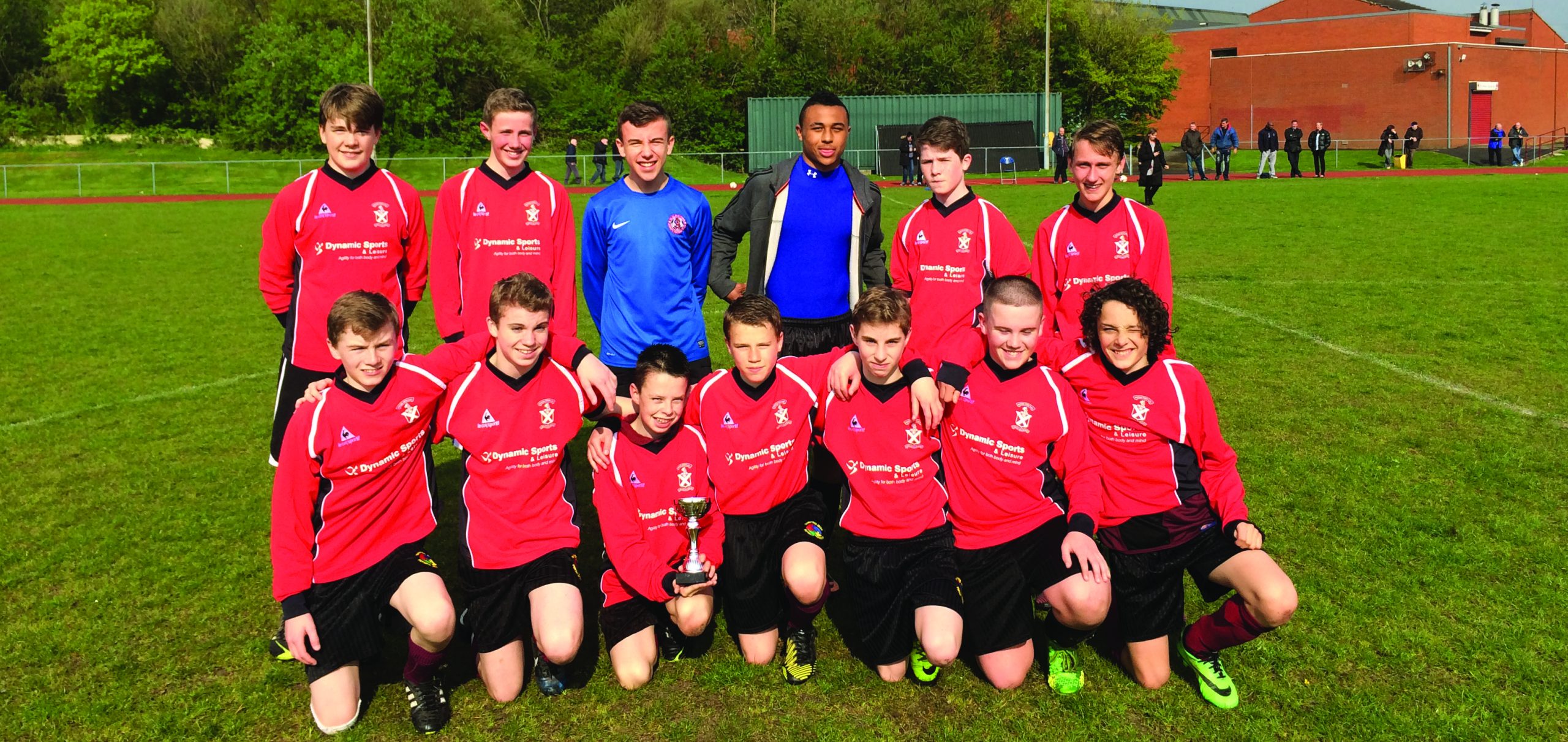 Congratulations were the order of the day as the Rainford High School Year 9 boys football team won the St Helens Cup.
Rainford High were victorious against Hope Academy and in a thrilling match ran out 4-0 winners.
Goals from Bailey Morgan, Rio Gill and two from James Cawley sealed the victory and made sure the cup was coming back to Rainford.