Apprenticeship programme increases opportunities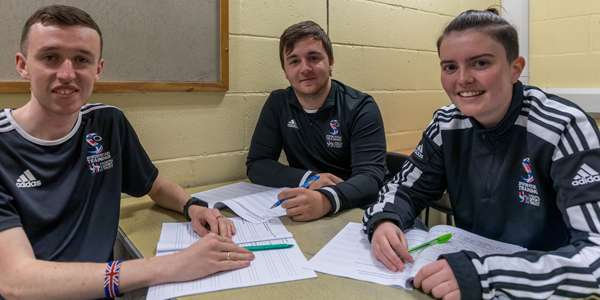 Aligning to schools' needs, the Liverpool School Sports Partnership (LSSP) apprenticeship programme has been hugely successful giving schools additional man power and increasing opportunities for young people to engage in activities in curriculum and extra-curricular time.
Apprentices are positive role models, "An extra pair of hands" to support staff and are engaging children whilst gaining valuable experience.
Apprentices recently worked together at St Margaret's Church of England Academy to share their ideas for warm up and playground activities, which are progressive and purposeful and can be used in their own schools to continue to support the delivery of fun and engaging physical activity both in the curriculum and beyond.
The programme allows the apprentices to develop their communication skills through sharing good practice with each other and for them to expand their knowledge and expertise around the physical activity agenda and how to ensure opportunities are available for children to be active in their own host schools.