Christmas joy comes to Lakeside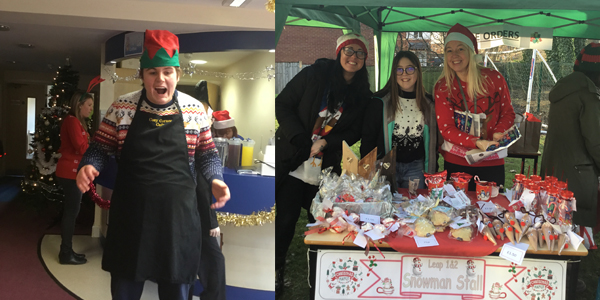 Christmas joy to one and all arrived at Wargrave House School and College as they celebrated its festive Christmas Market event with Post 16 students and staff from Wargrave hosting the event.
Julliet Doherty, head of Post 16 Learning at Wargrave, said: "I am always proud of the staff and students, but each event they host just seems to get better and better, they always cheer me up, surprise me and make me feel so happy to be the head of two such outstanding colleges.
"Through fantastic planning by Tara Thomas (TSA) and the Post 16 staff and student team we hosted a COVID-19 safe festive and cheerful Christmas markets event with a seasonal cafe.
"The event was held onsite only and time slots had been shared with all classes across our 5 – 25 provision, students worked very hard making seasonal gifts, such as wooden snowmen, personalised letters to Santa, hot chocolate goodie bags and a host more wonderful gifts, we also held a raffle for a luxury chocolate hamper.
The Cosy Corner Cafe offered Christmas treats and all the students were entertained by the college band Electric Stars who sang a Christmas song they had written themselves and two other festive carols, the school Makaton choir followed this.
Tara said: "We had a wonderful morning of joy and happiness during another COVID-19 Christmas but we ensured that every one of our children and young people shared some of the Christmas spirit that was on offer".