David Morrissey inspires students to never give up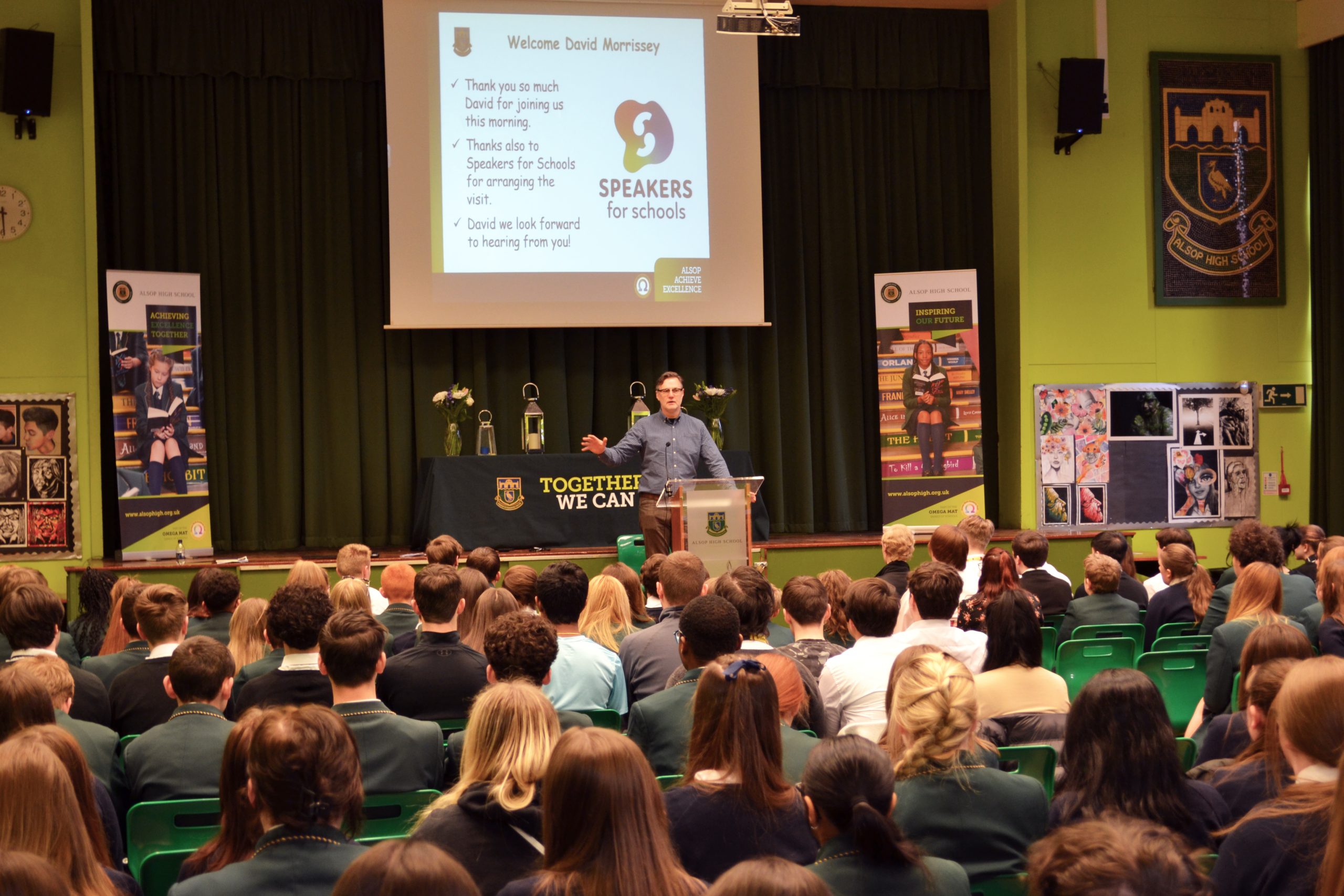 Liverpool actor and director David Morrissey recently gave secondary school students tips on pursuing a career in the film industry.
Mr Morrissey, who was born in Kensington, Liverpool, spoke to Alsop High School students about the importance of Creative Arts.
The visit was arranged in partnership with the Speakers for Schools programme.
David Morrissey is well known for his portrayal as 'The Governor' in the highly acclaimed 'Walking Dead' series.
He has been acting for a number of years, has been nominated for BAFTA awards for both his acting and directing, and in 2004 won an RTS award for his role as former Prime Minister Gordon Brown in 'The Deal'.
Students listened to David's experiences about growing up in North Liverpool and how he developed a passion for acting.
When David was 11, one of his teachers noticed his talent when he took to the stage for the first time in a production of 'The Wonderful Wizard of Oz'.
He began his career performing in the Everyman Youth Theatre in Liverpool, and since then, has gone on to star in a number of local and international TV series and films.
David answered questions from students and motivated them to aim high and pursue their passion. He told them that as a young man, he never gave up on his dream of becoming an actor.
He eventually gained a place at the Royal Academy of Dramatic Arts, and studied alongside others from similar backgrounds.
Headteacher of Alsop High, Mr Masher, said: "David's message was so inspiring for our students, with stories of growing up in Liverpool, his determination to become a leading actor and how to go out and find the opportunities to fulfil your dreams.
"He made such a big impression on our young people. I'm sure his motivational and inspirational message will raise the aspirations of many of those present and inspire them to achieve excellence.
"Thank you, David, for giving up your time to visit Alsop."