Get fun and funky for Socktober!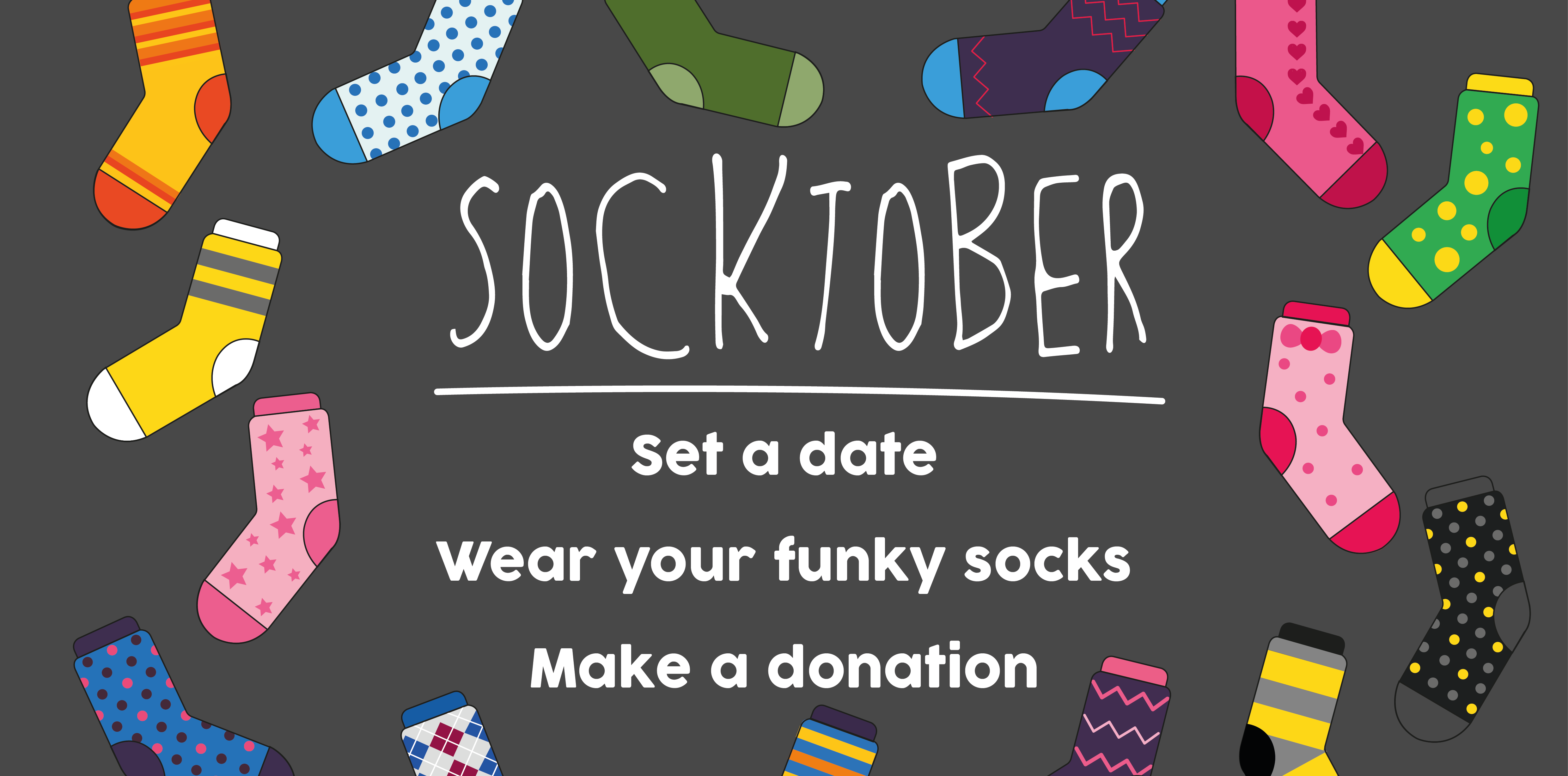 The Whitechapel Centre is encouraging schools in region to don some fab and funky socks in support of the charity's Socktober Campaign. 
The Socktober campaign encourages pupils and staff in schools, as well as businesses and individuals, to wear some funky and fabulous socks on a day in October and make a donation to the charity. 
The Whitechapel Centre gives out over 7,000 pairs of socks each year to those in need and it's an item that is rarely donated in new condition. 
The charity has suggested a number ways classrooms can part take, whilst staying Covid safe. The team has created everything needed to host a Socktober event which can be downloaded here. 
Next, set a day for everybody to wear funky socks and donate £1 and/or host a sock donation day where everyone brings in a new pair of socks!  
There is no entry fee, but the charity asks you to register so they know you are taking part and to raise what you can for The Whitechapel Centre. 
Once registered, The Whitechapel Centre will provide you with a video to be played in a school assembly or classroom which explains a little bit more about Socktober, what it is all about, who it helps and The Whitechapel Centre itself. 
Hettie Miles, fundraiser at The Whitechapel Centre, said: "We hope lots of schools are able to get involved with our Socktober campaign it's a really easy thing to do. COVID-19 has changed things for everyone and has really affected our fundraising but we hope this will bring some fun and colour into each school bubble bringing everyone together virtually. 
"Every year we give out over 7,000 pairs of socks. We are looking forward to seeing photos of those fabulous and funky socks and huge thank you to anyone getting involved." 
To find out more, visit www.whitechapelcentre.co.uk/socktober.