Rainford High raise thousands for season of goodwill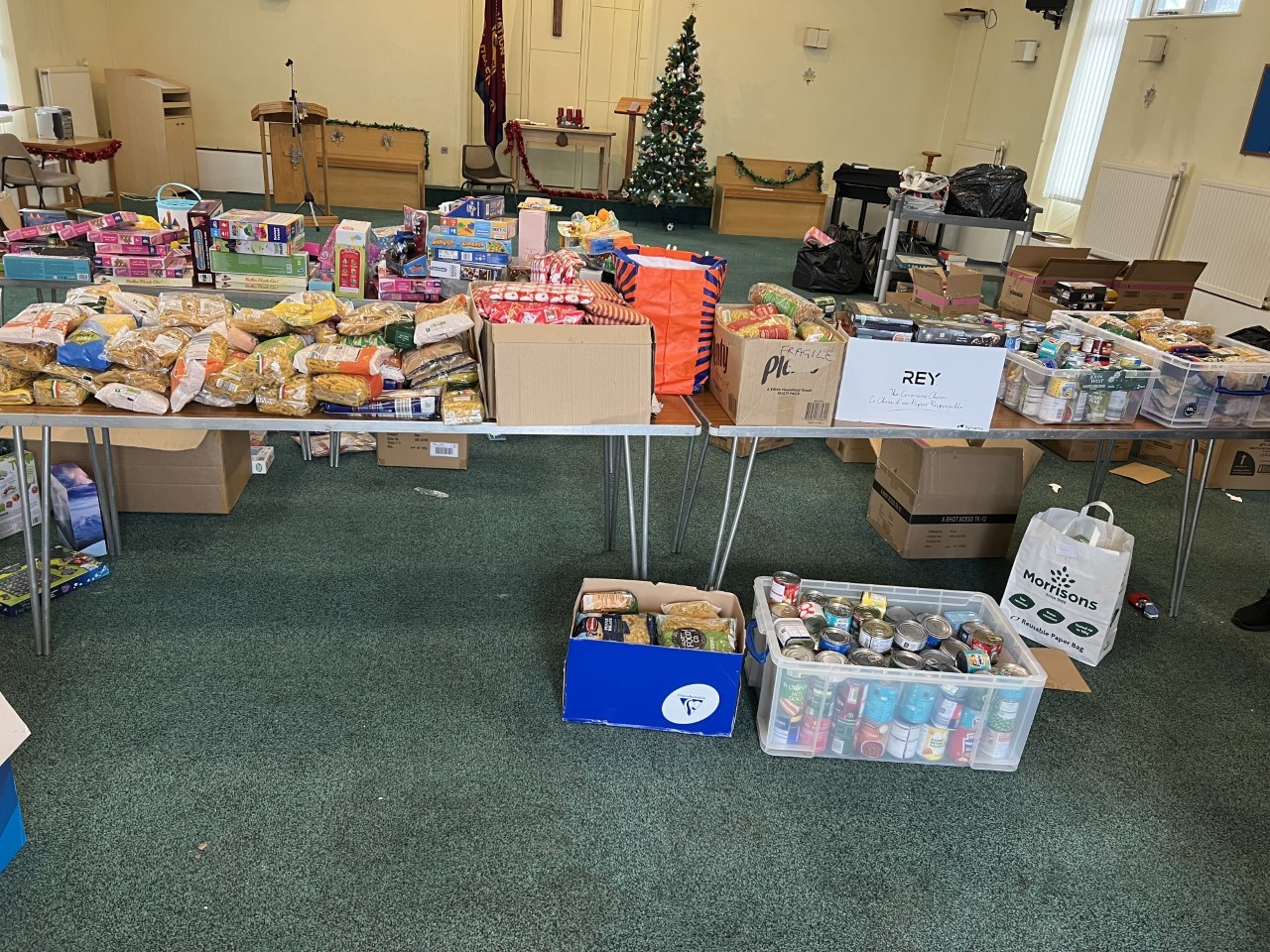 During this season of goodwill, Rainford High school has raised funds and collected donations for many causes and charities.
The school has been fundraising through collections as well as its annual Christmas fayre, a Rainford High tradition.
The Christmas fayre is an evening where the whole school community come together to participate in games, eat together, shop at craft stalls and even explore a festive grotto.
All proceeds from the fayre are split between the charities that the school supports.
Last year, the Christmas fayre was not possible due to the pandemic. This year's event was welcomed back with a lot of excitement and plenty of eagerness to get involved.
Throughout the month, staff and students donate a wide range of items to support the different charities, including food, clothes, toiletries, and toys for The Salvation Army, St Helens Foodbank, the Ukrainian shoebox appeal, and the St Helens toy appeal.
Monetary donations, raised through in-school raffles and the Christmas fayre, were donated to Dogs Trust, local churches, and Willowbrook Hospice.

A number of food and toy packages were also created to support struggling families in the local community.
In total, Rainford High has raised over £4,000 during this festive period.
Alexandra Marsh, director of business and finance, and the lead for fundraising activities at the school, said: "It is so important that we are able to spread the support of our school to the local community and to those who need it most.
"As a result of the generosity of students, staff, parents, carers, and more, our donations will make a positive impact on so many families this season." 
Ian Young, principal of the school, commented: "Seeing everyone come together again, in person, to raise money for amazing charities at the Christmas fayre was wonderful.
"Our ethos of Everyone Matters, Everyone Helps, Everyone Succeeds is at the heart of everything we do at Rainford, and as we approach the new year, we are looking forward to continuing other fundraising initiatives in 2023."