Spring has sprung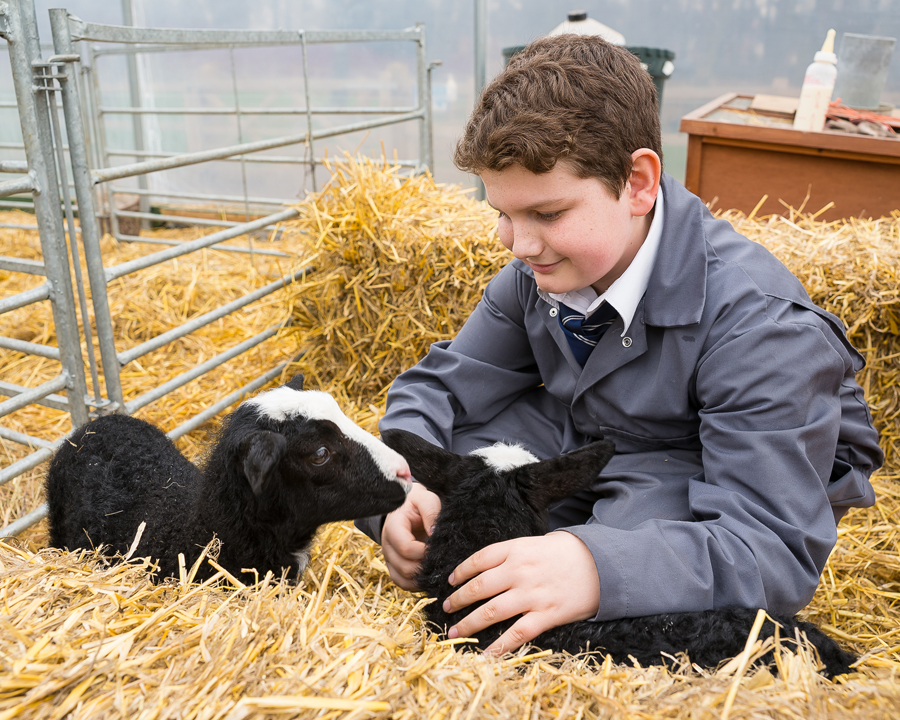 Staff and pupils at Bebington High School Co-operative Farm were celebrating the safe arrival of their first batch of spring lambs.
Opened in 2013 the farm became the 100th school farm in the UK and the first in the Merseyside region, the opening ceremony was performed by Coronation Street legend turned award-winning cheesemaker, Sean Wilson.
Teacher, Peter Fearon, said: "The farm project aims to educate all students to care about animals, food production and ultimately themselves and the environment. In addition students will gain useful qualifications for life and their future careers.
"The students were absolutely thrilled to see the lambs being born, it has given them the opportunity of being involved with the whole process of running a farm.
"We also involved with all the local primary schools in the area, the schools visit our farm and are shown around by our students, the also talk about the day to day running of the farm and give them an insight to how it is run."
The Level 2 Btec horticulture class have cultivated the land, recently planting 32 fruit trees (mixed apples, mixed pears, plum and cherries). Later in the year they plan to sell the farm produce such as vegetables, eggs, and even hanging baskets.
The farm at the moment comprises of a potting shed, poly-tunnel and poultry enclosure housing six hens and eight chicks, which have been raised at the school.
Bebington High Sports College will offer students opportunities to learn outside of the classroom through extra-curricular and vocational pathways, developing life and employment skills whilst building on the co-operative values of self-responsibility and sustainability.