State school teachers lack funding for careers guidance, says charity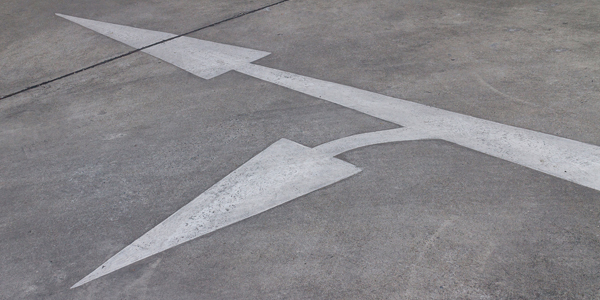 Just under a third of teachers in state schools say they do not have enough funding to deliver quality careers guidance to their pupils, compared with 6% of private school teachers, a new report shows.
The paper from social mobility charity, the Sutton Trust, found that 32% of state school teachers said they lacked funds to deliver good quality careers provision, with over half – 51% – saying that they did not have enough time to advise pupils on careers.
The report also finds that more than a third of secondary school pupils – 36% – do not feel confident about the next steps they should take in education or training.
Nearly four in ten – 38% – of state school pupils said this compared with 23% of private school pupils.
Schools in poorer areas were less likely to have a specialist careers adviser compared with those in more affluent neighbourhoods, the study found.
The paper recommends that the government develops a new national strategy for careers education, formed in partnership with employers and linked with the levelling up agenda.
Schools should have a leader on careers and a professional careers adviser on hand for pupils, as there is "too much variation" in the advice available to pupils across the country, the paper says.
It adds that schools need more funding to set up work experience placements for pupils aged 14 to 16.
Commenting on the report, principal of Rainford High, Mr Ian Young said: "Careers education, information, advice and guidance is a very important strand of a school's personal development programme and we work very hard at Rainford High to try and ensure students gain relevant and appropriate information, that is both aspirational and factual.
"Schools would always benefit from increased levels of funding. I think work experience needs to be significantly reconsidered as what it is there to achieve for young people between the ages of 14 and 16. Young people need to have aspirational experiences that allow them to understand the benefits, values, expectations and challenges of employment and the workplace.
"Poor work experiences are in many ways more damaging than none at all. I would suggest we build from the learning of the pandemic which allowed for excellent online work experiences and access to high-quality careers and companies, rather than being placed in a live business environment in which they are bystanders rather than genuine participants, which is often the case for 14 -16-year-olds in my experience."
While the paper showed there had been improvement in careers guidance since the Sutton Trust's previous analysis of the issue in 2014, which revealed pupils faced a "postcode lottery" when it came to the careers support they had on offer, it revealed stark differences in the advice given for academic and technical routes.
While 46% of 17 and 18-year olds said they had received a "large amount" of information on university routes during their education, compared to 10% of pupils who said they had received this for apprenticeships.
The paper also revealed the impact of the pandemic on careers guidance. More than seven in 10 teachers – 72% – said that the pandemic had negatively impacted their school's capacity to deliver careers education, with state school teachers more likely to report this than those working in private schools.
James Turner, chief executive of the Sutton Trust, said: "All young people – whatever school they go to and wherever they live in the country – must have access to high quality support to help them in their journeys through education and work.
"As the government looks to make further changes to the qualifications and funding landscape, it is more important than ever that young people have the information, advice and guidance that they need to feel confident in their next steps.
"The government must urgently develop a new national strategy on careers education and all schools, especially those serving the poorest communities, should be supported to offer the highest-quality provision".
Ania Hildrey, headteacher of Abbot's Lea School – a large Liverpool-based specialist school for students aged 3-19 with Autism and complex learning, social communication and interaction needs – said: "As a special school leader, I have long felt that the expectation upon me is to do more, for less and do it better! Whilst it is my responsibility to ensure that we meet all of our students' needs, the funding has not kept up with the increase in student numbers and their needs' complexity. In short: special schools are under-funded and this affects all settings catering for students with high needs.
"This places a responsibility on school leaders to be very creative about their organisational structures and to adjust those to have a setup that is conducive to securing continuous development of practice, including provision of employability education and bespoke personal support for the students with complex needs.
"In our setting, we have an in-house employability manager who is a member of our leadership team and works with students aged 3-19 to support them, and their families, to make employment a real aspiration for all. This, to me, is fundamental. Additionally, through that role, we work in partnership with local employers and charities to offer employability and careers activities such as work experience, careers insights, employer-led familiarisation sessions, mock interviews, job shadowing, mentoring and workplace visits. We also work with a local Liverpool initiative of '6% and rising' to raise aspirations for our students and visibility of employed people with SEND. We run supported internships for our senior students who need that "transitional" support and we offer apprenticeships that are open to those with complex needs.
"However, as a specialist school, the barriers we continue to experience can have a detrimental effect on our students, such as employers are not aware of how their decisions affect our students, for example last minute cancellations and delays, or unsuitable FE application processes which can cause confusion for students and their families and some barriers linked to limited beliefs that people with complex needs truly CAN work."
Gill Walsh who leads The Liverpool City Region Careers Hub, managed by Growth Platform – Liverpool City Region Growth Company, which was set up in 2018, and supports over 134 schools and colleges and their nearly 100,000 students, said: "This is an important report, and we welcome its recommendations to roll out Careers Hubs across the country.
"As we've seen from our own experiences across the Liverpool City Region, bringing together brilliant businesses, training providers, schools and colleges to collectively improve careers education is having a real impact on student's lives. More of our young people are prepared for the future and more of our region's teachers know about the different opportunities and pathways that exist in our local economy.
"Yes, we've got more to do, but it's heartening to see the progress being made by Careers Hubs recognised by the Sutton Trust."
Commenting on the new research from the Sutton Trust, Sarah Hannafin, senior policy adviser for school leaders' union NAHT, said: "Good quality careers education, information, advice and guidance (CEIAG) is important to all pupils in our schools. We have continually stressed that CEIAG should be appropriately resourced and of a high standard in order to support pupils to make the best choices and maximise their life chances.
"Despite support for careers education from school leaders, the current provision remains underfunded and therefore inconsistent. There is no specific funding for schools, nor any budget with which to provide impartial and independent CEIAG or work experience."

In response to the report, Russell Hobby, CEO of Teach First, said: "High quality careers education is crucial for fulfilling the aspirations of the next generation and provides them with the essential skills and knowledge needed to thrive in the world of work.
"While many schools do this brilliantly, high quality provision is patchy, particularly for pupils from disadvantaged backgrounds. We need to rethink how we support all young people, not just some, to thrive on their next steps after finishing school. This isn't only a matter of fairness: by helping every child succeed we'll build a skilled and competitive workforce to help the whole country flourish."
Geoff Barton, general secretary of the Association of School and College Leaders, said: "The main reason that there is variation in careers advice is that the Government dismantled the national provision about a decade ago and transferred the responsibility to schools while also squeezing their funding. Since then, it has endeavoured to make up for lost ground with only partial success."
He added: "Regarding the recommendation that all pupils have access to work experience between the ages of 14 and 16, identifying and sourcing work experience placements for 17 and 18-year-olds can be very challenging, let alone for 14 to 16-year-olds."
"While the principle is a good one, it is difficult to see how this would work in reality. Indeed, one of the main difficulties in delivering the government's new T-level qualifications at scale is how to source the extensive industry placements which form part of these courses."