Support for mature students at LJMU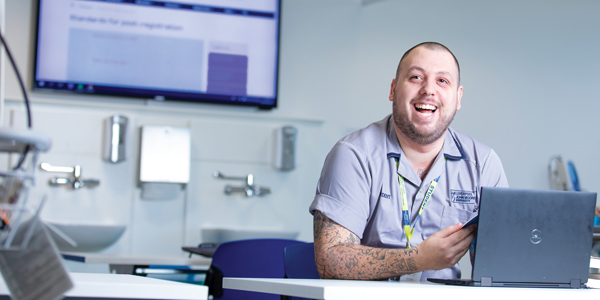 Recognising that returning to education as a mature student can be a challenging prospect, LJMU offers a range of support and advice.
For those considering coming to the university, LJMU hosts a number of campus drop-in coffee mornings and events throughout the year for students aged 21 and over. During these family-friendly events, students can speak to staff and other students, discuss accommodation, receive expert funding advice and pick up tips for their UCAS application.
There are also plenty of available opportunities for current students to speak to helpful advisers including online chats, advice and guidance sessions, access to higher education talks and student finance information sessions.
Josh Gilroy is a mature mental health nursing student, he said: "The biggest challenge I've faced since coming to university has been raising a family, doing part-time work whilst being on placement or in university and writing assignments but the support network here is amazing and the challenges have been great. The level of support I have received from both academics and my peers has been amazing and having a guaranteed study day each week really helped me."
Mature student, Jade Price, who is completing a degree in Adult Nursing, agrees that the support at LJMU has been outstanding.
She said: "I was a health care assistant for 10 years but had always wanted to take the next step and become a registered nurse.
I enrolled on an access course and from there started looking at universities. When I visited LJMU at the open day, I loved the atmosphere thought completing a degree course and caring for a child and my mum would be impossible but the support from my personal tutor has been amazing. If I can do it there's no stopping anyone else from doing it."