UK schools recognised for prioritising social mobility
An awards fundraising gala that was established to recognise and encourage action that will promote and increase social mobility in Britain's companies was held last Thursday in-person for the first time in three years.
The UK Social Mobility Awards were set up to recognise organisations that are prioritising social mobility.
For example, this could be through recruitment processes and progression programmes, outreach within the local community, or by developing innovative ways to create change.

The gala took place at The Royal Lancaster London Hotel.
It saw organisations and institutions committed to advancing social mobility across the UK come together to celebrate their work and share best practise.
The 'Schools/College of the Year' category was championed by international banking group BNP Paribas, with Trinity Academy Leeds being awarded the winning trophy.
A new school that is based in one of the countries most deprived areas, Trinity Academy are passionate about advancing social mobility and have been implementing innovative initiatives to create equal opportunities for their students within the curriculum and beyond.
Waterhead Academy in Oldham were also a finalist in this category.
Rebecca Goult, Empower Lead at Trinity Academy Leeds, said: "Trinity Academy Leeds is delighted and honoured to have won the UK Social Mobility Awards schools category…
"Social mobility is of utmost importance to everyone at Trinity Academy Leeds because we know that, given the right environment and tools to flourish, all young people have the potential to succeed.
"We work actively in and with the local community to rewrite the narrative for the young people of north Leeds. Being a winner at the UK Social Mobility Awards gives credence to the phenomenal work being done by all staff and students at Trinity Academy Leeds."
Tunde Banjoko OBE, Founder of the awards, added: "The UK Social Mobility Awards is a vehicle to raise awareness of social mobility and showcases the individuals and organisations who are dedicated to its advancement.
"The number and quality of entries we received for this year's awards is an indication of the increasing significance of social mobility to UK business.
"We are thankful to all our category champions for supporting this year's awards and for their important part in raising awareness of social mobility across the UK."
The awards were hosted by comedian and former TV executive, Cally Beaton.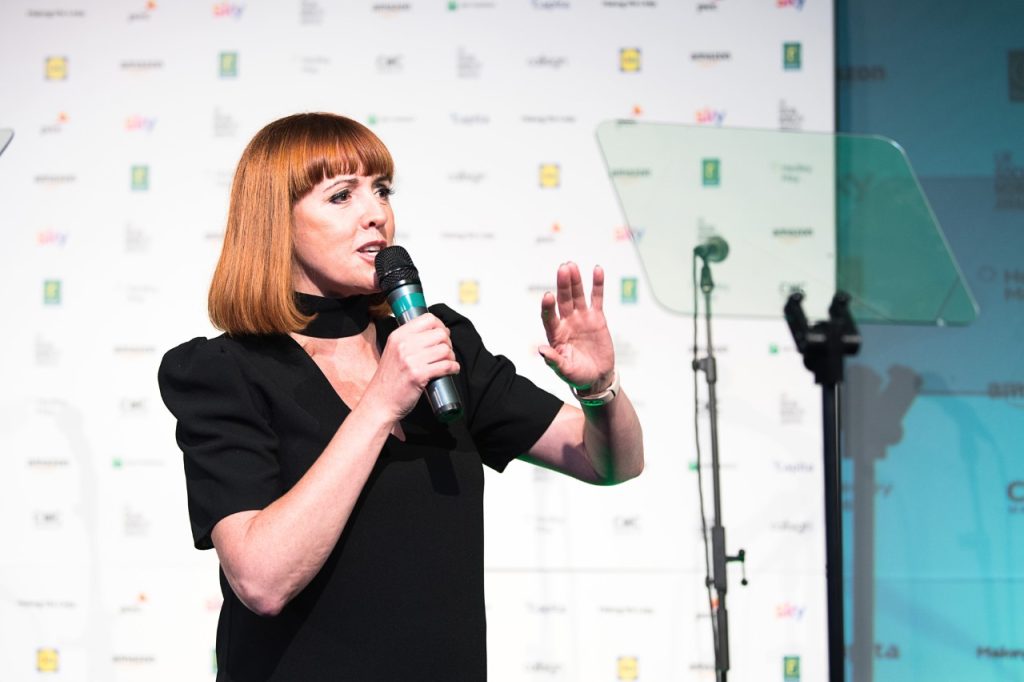 Judges included Lord Mayor Alderman Vincent Keaveny, Amanda Mackenzie OBE, Sandra Wallace CBE, Karen Blackett OBE, and Steven Cooper CBE, and were chaired by Sir Kenneth Olisa OBE.
Amazon were the Gold Partners of this year's awards.
John Boumphrey, UK country manager at Amazon, said: "I want to congratulate all the winners of this year's SOMOs – some of the stories we heard were truly inspirational.
"These awards are so important in raising awareness, sharing best practice and celebrating the many ways organisations of all kinds across the UK are helping to drive social mobility.
At Amazon, we believe that success and scale bring broad responsibility.
"By creating good jobs and apprenticeships with competitive pay and excellent development opportunities, and supporting education at all levels, we are working to remove barriers and increase social mobility right across the country."
To find out more about the awards, click here.